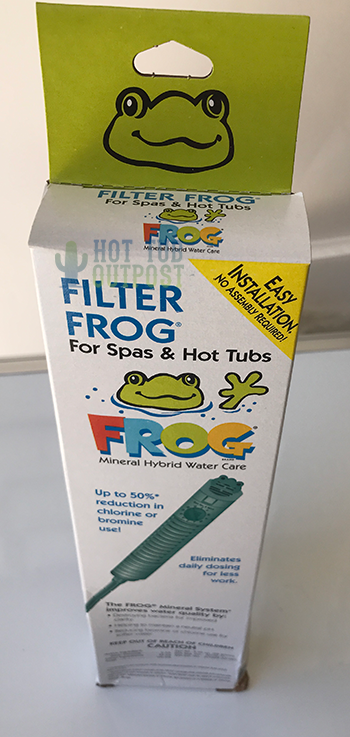 Spa Frog mineral purifier helps reduce the amount of sanitizer needed in hot tubs. Less odor and less harsh chemicals.
The FROG 1143712
is THE NATURAL Spa purifier. It is used in conjunction with low levels of Chlorine & Bromine. It requires only a small maintenance dose of oxidizer and installs in just seconds, right into your existing filter system.

Ideal for spas with up to 1,000 gallons of water. Fits in most suction-side or pressure -side spa filters. Easy to set reminder dial.
Can be used with chlorine, bromine or ozone.
Just add to your hot tub's filter cartridge or compartment. Placing the spa frog stick inside the skimmer or filter is easy and the minerals make a big difference in keeping your hot tub water clean and clear.
Unlike an ozonator, this item does not require power to operate. Simply insert and allow the minerals to help you reduce chlorine or bromine use by almost half. Maintain at least 1.0ppm of bromine or chlorine sanitizer.
1 stick lasts for about 3-4 months. The Spa Frog mineral stick comes with an easy to set reminder dial so you know when it needs to be replaced. When it needs to be exchanged, just discard and replace.
In this video from a seminar, mineral sticks and ozonators are very effective and can cut bromine use in half. Even if the bromine runs out and you are on vacation, there is something on duty to break down organics and bacteria in the water.
The Frog mineral stick is easy to use. It goes right in the filter compartment area as shown in the video.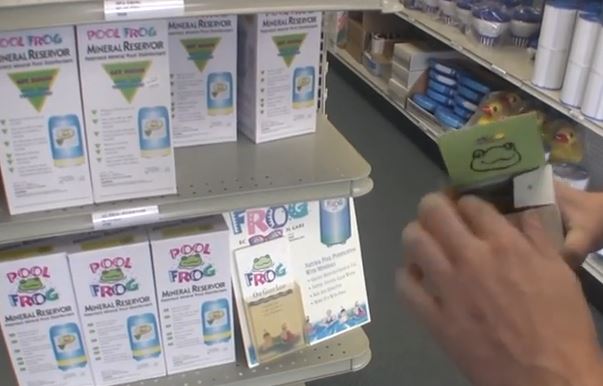 This product can be used along with spa sanitizers such as bromine and chlorine.
Also works with spas that have a built-in ozonator. There is no break in period required, the minerals are activated immediately.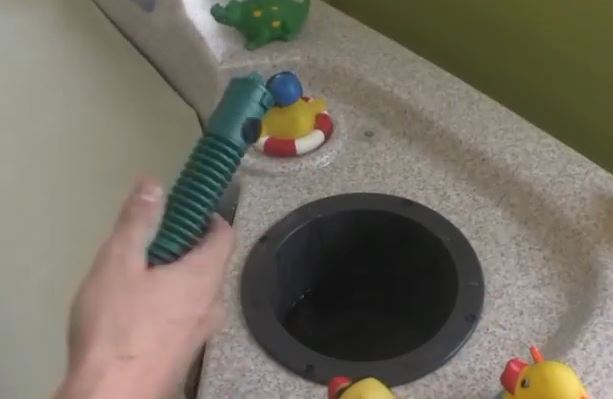 The ideal sanitizing combination for a hot tub is a Spa Frog mineral stick along with either bromine or chlorine and an ozonator. Using the mineral stick helps to reduce (but not eliminate) the amount of bromine or chlorine needed to sanitize the same amount of water.
Use the green spa filter frog in your hot tub to effectively destroy bacteria and also help keep your pH level in the optimum range.
Model 01-14-3724 and 01143724 is an EPA registered disinfectant.
Simply add Spa Frog in the center of your filter cartridge: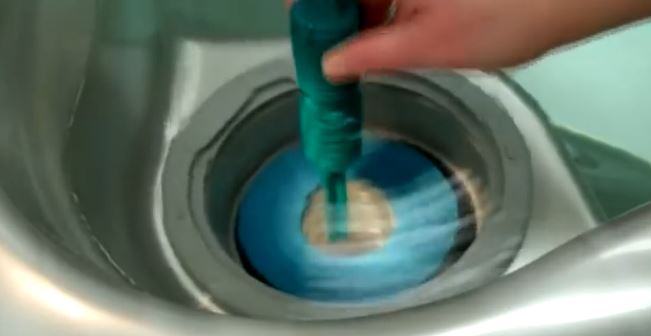 Filter Frog for spas (pn2540)

This product rebranded as Filter Mate for 2019