Replacement Parts for Marquis Spas
Marquis spas are manufactured in Independence, Oregon. This employee owned company was founded in 1980. Marquis Spa has the Tradecertified.com Spa Certified manufacturer and Spasearch Approved endorsement. They have dealers all over the US as well as some international ones in Europe, Canada, the Middle East and the Ukraine.
Marquis Spas does not sell replacement spa parts directly to consumers, but you can find all of their hot tub parts and accessories that you need on Hot Tub Outpost at great prices. We carry spa pumps, circulation pumps, heaters, blowers, ozone test kits and replacement ozone generators, jets, spa packs, spa controls, plumbing parts and more.
We also have a full line of accessories including replacement spa covers, cover lifters, fragrances, spa filters, chemicals, steps, mineral sticks, drink trays, safety rails, patio umbrellas and many other great products at great prices. Get everything you need for your Marquis Spa with our easy online ordering and shipping right to your door. Most items ship within 1 business day and shipping is free for orders over $95.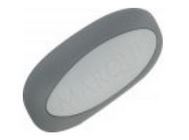 Marquis Spa Pillows
We offer the E-Series spa pillow and lounger pillow 990-6373 and the Signature spa pillow (on right) 990-6374 (2008-current) as well as crescent pillow fasteners and stainless steel pillow screws too. The model number of your Marquis pillow is etched in the back of the pillow.
We also offer the pillow back fastener that fit into the shell which come with a stainless steel screw that is just under an inch long.
See the Marquis Spas pillows.
Marquis Spa Filters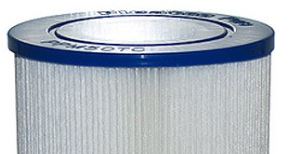 Replacement filter cartridges for Marquis Spas include:
See all of our Filbur replacement filters or the Outpost filter alternatives if you need a different one.
Jets
Jets and Jet Parts for Marquis Spas
See our Marquis Spa jet category for a complete listing of jets and jet bodies for select model Marquis Spas.
Chemicals for Marquis Hot Tubs

Chemicals used in Marquis Spas are basically the same chemicals as are used in many other hot tub brand spas. It is important to have a sanitizer (bromine or chlorine) and monitor the pH. Many Emerald Spas are outfitted with a disinfectant dispenser that uses bromine or trichloro-s-triazinetrione tablets (1 inch diameter).
Some Marquis Spas come standard with the Spa Frog In-Line system, so you just need to replace the bromine cartridge and mineral cartridge regularly and monitor the water chemistry with test strips.
There is a dial on the top that adjusts the sanitizerlevel for both dual and single filter systems.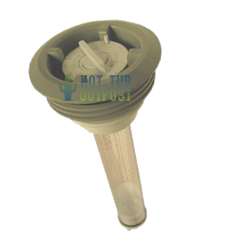 Need a replacement chemical dispenser? We offer these integrated tablet chemical dispensers used in Emerald Spas.
FROG Bromine and Mineral Cartridge System for Marquis Spas

Get the best deal on a multi-pack of the larger 200 gram bromine cartridges
The Frog housing assembly is built into many Marquis Spas.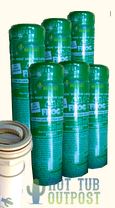 We offer the replacement mineral and bromine cartridges. We also offer Floating Frog for those that don't have the housing.
Need a replacement housing for the Frog Inline system? We offer those too.
200 Series spas may have a floating Frog rather than the in-line Frog mineral system.
The Spa Frog In-Line system consists of a removable Frog cap, a Cartridge holder, the Mineral Cartridge and the Bromine Cartridge.
Never open the Frog cap when the jets are running. To open, remove the holder by pushing down and turning clockwise then pull out to access the holder. Remove and replace the mineral cartridge (top part) and the bromine cartridge (bottom part).
The mineral cartridge can be adjusted and should be replaced every 3-4 months or so depending on spa use.
Marquis Spa Controls
We offer a wide variety of Marquis spa topside control panels and overlays as well as complete spa packs and replacement control systems. Contact us if assistance is required or complete the Marquis Spa Parts finder request form below.
Marquis Spas hot tubs
Marquis Spas manufactures both hot tubs and swim spas. There are 2 series of Marquis Spas - the Signature line and the e-Series hot tub models. The 7 spas in the e-Series offers standard features with several options as well as some plug and play spa models. The 10 Signature hot tubs offer advanced hydrotherapy and performance options.
The smallest spa in Marquis' Signature Series is the Rendezvous corner spa, which seats up to 3 adults, has 1 spa pump and 14 massage jets. Next is the Spirit spa, with room for up to 4 adults, 32 jets and 1 pump, measuring 84" x 66" x 35".
The Mirage spa fits up to 5 persons, with 38 jets, 1 pump and a curved lounger in a 79" square shaped spa with rounded edges.
The Wish spa fits up to 5 bathers with a massage lounger, 50 hydrotherapy jets, 2 pumps and a curvy 84" x 84" shell.
The Resort spa fits up to 5 adults in an 85.5" square spa with rounded edges, 2 spa pumps and 60 massage jets.
The 5 person Show hot tub features an E-Suite monitor, Captain's seat and 2 Adirondack chairs in a 90" x 94" shell with 3 spa pumps and 82 jets.
The Promise Hot Tub comes with 1 or 2 spa pumps, multi-level seating for 6 adults, 48 jets and measures 79" x 85.5" x 35".
The Epic hot tub has 3 High Output Therapy zones, multilevel seating for 6, deep soak seats, 65 jets, 2 spa pumps and is 90" squared.
The 6 person Reward spa has a full body lounge, 2 therapy seats, 58 massage jets, 2 spa pumps and is 85.5" squared. Up to 7 can fit in the Euphoriahot tub, a non-lounger, 90" square spa with 2 pumps and 58 hydro therapy jets.
The e-Series by Marquis Spas all have premium features that come standard, including Smart Clean filtration, e-zone hydrotherapy, stainless steel jets, waterfalls and optional ozone or audio systems. The smallest hot tub, the 322, is rectangular and fits up to 3 adults. The 425 and 435 models each sit up to 5 adults in a 77" square shell, with 1 spa pump, and 25 or 35 spa jets.
The 524 is a round spa with a 76" diameter and open seating for up to 6 adults, containing 1 spa pump and 24 massage jets. The 545 hot tub is an 84" square shell with 6 seats including a float-less lounge, 2 waterfalls, 45 hydrotherapy jets and 2 spa pumps. The 660 hot tub seat model up to 7, with 2 waterfalls, interior LED lighting, 60 massage jets and 2 spa pumps in a 90" square shell. The 750 hot tub is 84" square, with seating for up to 7 adults including 2 deep therapy seats, 2 waterfalls, interior LED lights, 2 spa pumps and 50 hydrotherapy jets.
Marquis Spas manufactures 2 models of swim spas, or Aquatic Training Vessels (ATV). Marquis' swim spas have bowed sidelines - allowing for more swimming space and a true 4 foot water depth. Marquis' flagship swim spa is the ATV-14, which comes with 6 high volume turbo jets, a therapy seat and a cool down seat, 3 x dual speed pumps, 26 therapy jets and a swim tether. The ATV 14 swim spa measures 168.5" x 89.5" x 56". The ATV-17 is a larger swim spa measuring 204" x 89.5" x 61". It is available as a top performance Kona model with 2 x dual speed swim pumps and Whitewater 4 jets, plus a third pump to power the therapy seats. This swim spa is also available in the ATV-17 Sport configuration with 3 x dual speed pumps and 6 turbo swim jets.


Finding Marquis Spa Parts at Hot Tub Outpost



Enter the part number into the search box at the top of any page (including this one) to go right to the part.

Enter the description of the part you need or brand in the search box above.

Search the section of the part type you need such as control panels, spa heaters, pillows,or filters.

Or see the spa parts store for all parts.

Shoot us an email to support@hottuboutpost.com for a fast response - you can include dimensions, picture(s) or any other information that will help us find the right part(s) for your spa. Have a question about a particular item? We will answer it fast.
Or complete the Marquis Spa Parts Finder form below and a parts match tech will review and update you.
If requesting a particular part and you don't know the part number, provide your spa serial number along with your email query for faster part identification. "The hot tub serial number is located in the equipment bay OR a silver tag under the bay on the base".
Hot Tub Outpost doesn't keep that email computer in the barn, we have it right in our store so we get your message, usually within minutes. We also get to them quickly so you can email 24/7 and have the answer along with links to the parts you need for further details while not waiting around on the phone or spending 1/2 hour on chat. Of course, if you are the chatty type, go ahead and use the chat box below or give us a call.
We are here to help.
Hot Tub Outpost offers a large inventory of Marquis Spas parts ready to ship including:
Marquis Spas circuit boards
Marquis Spas ozone generators
Marquis Spas jets
Marquis Spas sensors
Marquis Spas control panels
Marquis Spas jet parts
Marquis Spas pumps and pump parts
Marquis Spas diverter valves
Marquis Spas PVC plumbing parts
Marquis Spas filters
Hot Tub Outpost is an independent business entity and is not an agent or affiliate of Marquis Spas.