Factory original Coleman Spas comfort gray spa pillow 2-tone model 103417 includes 2 attachment pins and original Maax logo dome. This spa pillow cushion measures 9" x 12".
On sale now! Order pillow sets, add a filter lid 103519, a matching lounge pillow 103418 or other items totaling over $95 and FREE SHIPPING in the continental USA.
Comes with Maax logo on pillow included. 2-tone comfort pillow in gray.
12 inches wide x 9 inches tall collar pillow.
These pins are on the side.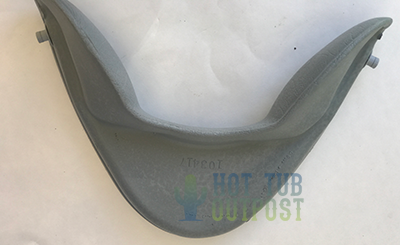 Get all your replacement spa cushions at Hot Tub Outpost.
May say 103417A or 103417-A on back of this PMS430 pillow.
This pillow type used in 2004-2008 361 and 400 Series Coleman and California Cooperage spas. Also replaces 400 and 500 Series model pillows in other years.
Need a particular pillow? Contact us for assistance.
The pillow measures about 12 inches wide and comes with the logo dome included: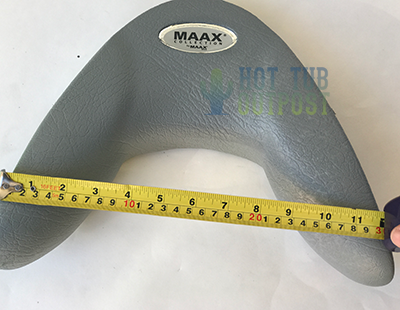 Here is a picture of the pillow without the removable dome for reference: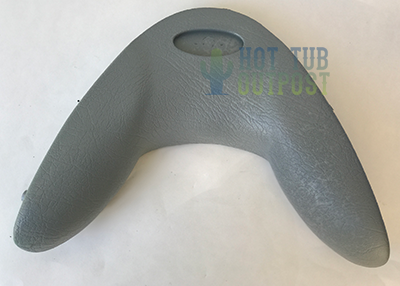 This item typically ordered with matching lounge pillow 103418 and filter lid 103519.

Orders over $95 get Free Shipping!
103417 includes the logo dome

Replaces 103417 ,103417 A and 103417 B